Who Will Be There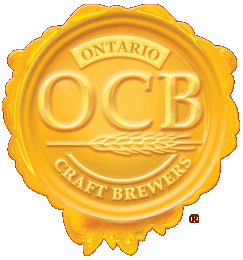 The Roundhouse Winter Craft Beer Festival will showcase only beers from bona fide Ontario Craft Brewers, based on their passion to re-kindle and keep alive the spirit of traditional brewing: independent ownership, smaller batches, artisanal styles, quality ingredients, all-natural and undiluted.
Craft breweries
Tap each logo for more information
Steam Whistle Brewing

Steam Whistle Pilsner offers the style and flavour of the great Pilsners of Europe, yet is brewed fresh locally at our independent, Canadian Brewery. Crafted under the watchful eye of our Czech-born Brewmaster, this golden-coloured Bohemian Pilsner is our single offering and our pledge to "Do One Thing Really, Really Well."

www.steamwhistle.ca

Muskoka Brewery

Nestled in the heart of Muskoka, Muskoka Brewery handcrafts premium beers as unique and refreshing as the region they're from. Founders Gary McMullen and Kirk Evans opened Muskoka Brewery in Bracebridge, Ontario in 1996 with its flagship Muskoka Cream Ale. Today, the brewery employs a passionate band of craft beer lovers over 70 strong, and is one of the fastest-growing craft breweries in Canada with an award-winning beer portfolio and the spirit of the Canadian outdoors.

www.muskokabrewery.co

Flying Monkeys Brewery

The Flying Monkeys Craft Brewery brews artisanal beers and creative ales right on the waterfront of downtown Barrie, Ontario. We are driven to support Ontario beer lovers who are looking locally for new and interesting beers. Our philosophy? Keep the Microbrewery Revolution going --and let the Brewscape of Ontario show how complex and versatile our craft brewers can actually be.

www.theflyingmonkeys.ca

All or Nothing Brewhouse

All or Nothing Brewhouse was founded in 2014, based on the core philosophy that a hardwork can overcome any challenge put before them, no matter the size or complexity. All or Nothing is committed to pushing the boundaries of good beer in Ontario and strive to be a leading player in the craft beer revival, or as All or Nothing like to call it: The Better Beer Revolution.

allornothing.beer

Great Lakes Brewery

2013 Canadian Brewery of the Year!
We here at Great Lakes, Toronto's oldest craft brewery, are a humble bunch who produce awesome beer...And we're damn proud of it! From our year-round offerings, to annual seasonals, Tank Ten series and Project X brands, Great Lakes Brewery, has a little bit of everything for you, the wonderful craft beer drinker. Join us on our adventure and Make it a GREAT Lakes day! Follow us on Twitter - @GreatLakesBeer

www.greatlakesbeer.com

Wellington Brewery

Wellington Brewery is Canada's oldest independently owned microbrewery. Based in Guelph, Ontario, we craft our award-winning beers in small batches using the freshest all-natural ingredients.

www.wellingtonbrewery.ca

High Park Brewery

High Park Brewery was established in Toronto by four long-time hockey buddies and craft beer lovers. We are all local High Park area residents and so it made sense to name the company after our 'hood: High Park Brewery. We are committed to making exceptional beer using the finest ingredients, and are strong supporters of local and community events and suppliers. Branch out and try a High Park Brewery beer!

highparkbrewery.com

Beau's Brewing

We are a local, family and friend-run and totally DIY company. We brew interesting, award winning, tasty beers using the highest quality, all natural ingredients like certified organic hops and malts and local spring water. We have names, not titles. We brew using equal parts art and science.

www.beaus.ca

Black Oak Brewing

Established in 1999, Black Oak makes great tasting, slow brewed, all malt, authentic hand crafted beer that's true to style. Both our delicious Pale Ale and Nut Brown Ale are gold medal winners in the national Great Canadian Brewing Awards. All our beers focus on Quality, Character and Consistency.

www.blackoakbeer.com

AMSTERDAM BREWERY

AMSTERDAM BREWERY is an independently owned and operated craft brewery that is deeply rooted in the city of Toronto. Today we brew over ten different beers, along with multiple year-round, seasonal and specialty brews from our Adventure Brews series. All beers are GMO-free, without preservatives, and are never heat pasteurized. Back to our roots as a brewpub, we now pour our brews at AMSTERDAM BREWHOUSE – where the art of craft is celebrated "where beer meets food." Fresh, local and original since 1986.

www.amsterdambeer.com

Block Three Brewing Co.

Block Three Brewing Co. is a small microbrewery located in St. Jacobs, Ontario. Great things come in small batches!

www.blockthreebrewing.com

Side Launch Brewing

Side Launch Brewing Company is Michael Hancock's new brewery based in Collingwood. We produce a Wheat (formerly Denison's Weissbier), Dark Lager (formerly Denison's Dunkel), and our brand new Pale Ale. Our name pays homage to the shipbuilding town that Collingwood once was.

www.sidelaunchbrewing.com

Railway City Brewing

Railway City Brewery is located in St.Thomas, ON, just 2 hours west of Toronto. We brew Dead Elephant Ale, Honey Elixir, Iron Spike Blonde and the Canada Southern Draft all available in the LCBO or some of the best craft beer bars in Toronto! We will be featuring our 2013 Ontario Brewing "Gold Medal" Award winning Black Coal Stout, our Silver Medal Honey Elixir and our soon to be released Sham-Bock. We pride ourselves in brewing the finest quality beer while using as many local ingredients as we can including locally grown hops to locally grown apples, pears, maple syrup and honey. Follow us on Twitter @RailwayCity and find out what's brewing!

www.railwaycitybrewing.com

Big Rig Brewery

We use time honoured and perfected brewing traditions that have been passed down from brewmaster to brewmaster for centuries. These methods are steeped in artisan spirit and have the precision of science. Using these methods with our state of the art brewing system allows us to produce hand crafted beers that are pure, free of added chemicals and preservatives, full of flavor and rich in character.

wwww.bigrigbrewery.com

Publican House Brewery

The Publican House Brewery is Peterborough's award winning, premium craft brewery. Publican House is crafting some of the finest and most interesting brews in Ontario with a focus on producing high quality beer, crafted with all-natural, quality ingredients. Publican House currently produces six distinct styles with three available year round: the award-winning Publican House Ale, a German Kolsch style beer, Square Nail Pale ale, a west coast-style pale ale and High Noon, an easy and refreshing craft beer experience. Publican House masters the craft of brewing with the art of flavour.

www.thepublicanhouse.com

Sawdust City Brewing

Located in Gravenhurst Ontario, the gateway to Muskoka, Sawdust City Brewing Company is dedicated to the art and science of creating exceptional craft beers. We produce traditional ales in an array of styles, but there is nothing traditional about the flavour. Our brewmaster, Sam Corbeil, and his talented team create award-winning exciting beers that expand the borders of traditional flavour profiles. The rule at Sawdust City is there are no rules. We are just here to make great beer.

www.sawdustcitybrewing.com

Nickel Brook Brewery

John and Peter Romano, owners of Better Bitters Brewing Company (since 1992), built the Nickel Brook Micro Brewery from the ground up, and since 2005, Nickel Brook has quickly developed a reputation for having a lively and enticing line up of beers. It is in our business to offer our customers an unrivaled experience designed to surpass their expectations. Our accumulation of a diversified product line partnered with superior service, has established a loyal following in the surrounding area. We proudly use only the finest, natural ingredients from all over the world and brew them in small batches for the highest standard of quality. Our purpose and objective here at Nickel Brook is to be an acknowledged market leader in the quality and service we offer our customers in whatever community we participate. We firmly believe that our practice of craft brewing, and dedication to outstanding quality and thorough customer service, is what has separated us from our competitors. We hope you enjoy. Cheers!

nickelbrook.com

Collingwood Brewery

Our Brewery is set amongst the natural wonder of Collingwood, Blue Mountains and Georgian Bay. Just like our community, we share a passion for the best things in life: family, friends, hard work and beer. From our brewhouse to your table – we are dedicated to producing only the freshest all-natural beer.

thecollingwoodbrewery.com

Maclean's Ales

After mastering the skill of brewing in England in the late 1970s, Charles MacLean brought his expertise to Ontario and helped forge the path for the Ontario Craft Beer scene. During that time, Charles had his hands in the start-up of several Ontario breweries, consulting and developing both their breweries and brews still enjoyed today. More recently, after committing many hours learning the trade from Charles at his small home brewery, Michael D'Agnillo and Curtis Schmalz convinced him to delay retirement, and follow their shared passion for beer. Using Charles' legacy, the guys came together to expand and create the new MacLean's Ales. Brewing began last June 2014 in Hanover (2 hours north of Toronto).

Royal City Brewing

Royal City Brewing is a small batch brewery in Guelph, Ontario, focusing on fresh, innovative, yet approachable beer. Drop on by our tap room to fill a growler and check it out for yourself. There is always something new pouring.

Walkerville Brewery

Walkerville Brewery is a well-appointed microbrewery located in the City of Windsor in a district known by locals as Walkerville. Situated within the area originally developed by Hiram Walker over 150 years ago, we are proud to complement our neighbours, the C.C. Brand Centre and Pernod Ricard to form this modern day distillery district. The craft brewery occupies an 18,000 square foot building once known as "Surge Plant 16" and is located only blocks away from the original Walkerville Brewing Company established in 1890.

Oast House Brewery

Niagara's premier craft brewery with a focus on traditional Farmhouse Ales and beers that integrate our region's famed agricultural bounty. Be sure to visit our brewery in Niagara-On-The-Lake for tours, tastings, special events & patio!

oasthousebrewers.ca

Thornbury Village Cidery & Brewery

Crafted from 100% fresh-pressed Canadian apples at the century-old Thornbury Village Cidery on Georgian Bay, Thornbury Premium Apple Cider is picked, pressed, and perfected. Committed to brewing stylistically authentic, ultra-premium beer, Thornbury Village Brewery harnesses the craftsmanship and heritage of Old World brewing to craft a local, fresh craft beer that rivals the world's best. Enjoy any of our Thornbury Village products and you will agree… It takes a VILLAGE to bring craft to life.

Old Tomorrow

Old Tomorrow is a family owned beer company that aims to create distinctively flavourful beers which celebrate iconic moments of Canadian greatness. We will be pouring our Original Canadian Pale Ale, Monty's Golden Ryed Ale and Track 85 Lagered Ale for all to enjoy!

Barnstormer Brewing Company

Based in Barrie On, Barnstormer Brewing Company is as true to craft beer as possible. We are a hardworking, down to earth group coming from humble roots. We are real people trying to create something in a niche we love, craft beer and great fresh food.

Henderson brewing Company

Henderson brewing Company is an award-winning, independent, neighbourhood brewery in downtown Toronto. Founded in 2014, Henderson is all about celebrating the stories and culture of our city through the beers we brew. At Henderson, brewing is a graceful fusion of innovation, creativity and cultivated technique. We strive to create balanced and thoughtful beers that honour the traditional ways of the past but are not restricted to them. We want our beers to spark ideas, tell stories and most of all, be immensely refreshing and enjoyable.

Collective Arts

Collective Arts combines craft beer with the talents of emerging and musicians artists to raise creative consciousness through the sociability of craft beer. #artplusbrewin

Bobcaygeon Brewing Company

Bobcaygeon Brewing Company was founded with one goal in mind. To brew great craft beers to be enjoyed among friends. That's it. Nothing more, nothing less. Find our beers in the LCBO, the Beer Store, and at great beer bars across the province!

Gananoque Brewing Company

Gananoque Brewing Company is nestled deep in Ontario's beautiful Thousand Islands. Our brewery was established in 2012 and is home to our flagship brand, Naughty Otter Lager. We are a locally owned company, passionate about bringing our hard work to life through our many refreshing beers.

naughtyotter.ca

Lake of Bays

We're passionate about balanced, drinkable beer, the kind that pleases your palate and leaves you wanting more after the first glass. We have a small core of year-round brands, and a rotation of seasonal beers, too. The objective is always the same: to create a great-tasting beer that's simple, honest and all-natural to boot.

lakeofbaysbrewing.ca

Lost Craft

At Lost Craft, we travel the globe to source beer styles from around the world to inspire our small batch brewed craft beer. We think global and drink local. Based in Toronto, Canada, Lost Craft embraces diversity and is committed to being active in the communities where we operate in.

Shawn & Ed Brewing Co.

Shawn & Ed Brewing Co. started with an idea. Two friends in college, Shawn & Ed dreamed of one day producing beer crafted like it was originally intended, using the finest natural ingredients and brewed with great care and craftsmanship. It's no accident that Shawn & Ed brew beers in Dundas, Canada, a historic town etched with constant reminders of the hard work and craftsmanship that built Canada's industries, that forged the machines that made the things we take for granted today. The beers brewed here are for people who embrace the idea that adventure is good, that it builds character, makes dreams come true, and brings life to its fullest.

Old Flame Brewing Co.

The Old Flame Brewing Co., a brewery dedicated to creating the best craft beer and is nestled in the Historical District of Port Perry, Ontario. Our brewery is housed in the former Ontario Carriage Works. Built in 1884, this landmark is 130 years old with a rich and diverse story to tell. We at the Old Flame Brewing Co. are committed to preserving, respecting, and telling those stories. We painstakingly revived the old building to mirror its grand former self.

oldflamebrewingco.ca

Ironwood Hard Cider

Cowbell Brewing Co.

Muddy York Brewing Co.
Food Vendors
Tap each logo for more information
The Pie Commission

Fully Loaded

Smoke's Poutine

Delight Bite

Pappas Greek

feasTO

Chimney Stax

TICKETS ON SALE DECEMBER 11 AT NOON

Come early!

The first 500 people through the
gate get a signature Roundhouse Winter
Craft Beer Fest toque!

$30

At the Gate

*VERY LIMITED*
tickets at the gate

This is a 19+ Event

The Roundhouse Craft Beer Festival will benefit the Toronto Railway Heritage Museum.
For more information on the TRHA, visit their website at www.trha.ca.

©, Steam Whistle Brewing